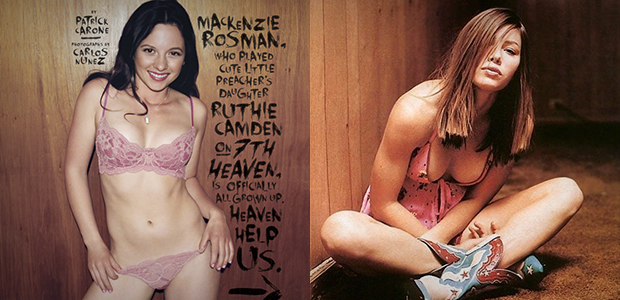 Mackenzie Rosman, who we all know as Ruthie Camden from "7th Heaven", is trying to break into the mainstream, and is using "Maxim" as her first outlet.
During the interview for the magazine, Mackenzie talked about life, acting, and other miscellaneous topics, and it's no surprise they mentioned Jesse's infamous "Gear" Magazine shoot:
"I was probably nine at the time, but I remember that. It was a big deal," Rosman said of Biel's scandalous cover that was shot as an attempt to get out of her contract for the show. "The magazine was banned on set, I think by orders of Aaron Spelling. I sneaked a peek at it, though. It was racy gossip amongst the women of '7th Heaven!'"
Mack was also quoted saying:
"She and I connected; we were just more alike than the others,"
Love it! 7th Heaven memories are so great, and I love how close Jesse seems to be with the whole cast. Check out Mackenzie's official fan site here!