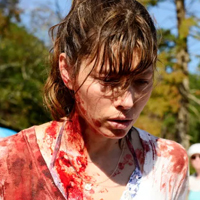 The Sinner
Jessica Biel as Cora Tannetti
Creator: Jessica Biel, Michelle Purple
Run-Date: 2017
Seasons: 1
Network: USA Network
A young mother tries to find out what's causing her to have violent tendencies.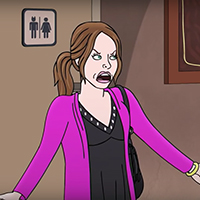 BoJack Horseman
Jessica Biel as herself
Airdate: 2016 (Netflix Series)
Episode: 3×02 – "The BoJack Horseman Show"
Meet the most beloved sitcom horse of the '90s – 20 years later. BoJack Horseman was the star of the hit TV show "Horsin' Around," but today he's washed up, living in Hollywood, complaining about everything, and wearing colorful sweaters.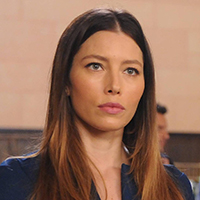 New Girl
Jessica Biel as Kat
Airdate: September 16th, 2014
Episode: 4×01 – "The Last Wedding"
Jess and Co. attend the last wedding of the summer season and make a bet to see which of them can get lucky.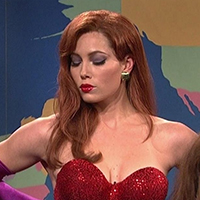 Saturday Night Live
Airdate: March 7th, 2009
Episode: 34×17 – "Dwayne Johnson/Ray LaMontagne"
In 2009 Jessica made her first appearance on Saturday Night Live. While her appearance was a spur of the moment deal, fans were shocked and thrilled to see Jessica on the show.
Family Guy
Jessica Biel as Brooke
Airdate: February 10th, 2013
Episode: 11×12 – "Valentine's Day in Quahog"
All of Brian's ex's come back to visit him on Valentine's Day to tell him where he has gone wrong in the past.
Airdate: June 26th, 2005
Episode: 4×7 – "Brian the Bachelor"
Brian decides to take a break from things by auditioning for a TV show called "The Bachelorette" in which a beautiful model picks her true love from a pack of hopefuls. While he's first skeptical of the program, he discovers the bachelorette is actually an intelligent and interesting woman, and begins to fall for her. Chris meanwhile, is occupied with talking to his new pimple, but the zit is determined to get him into trouble.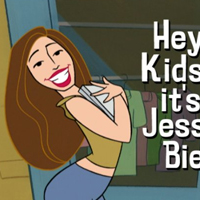 Johnny Bravo
Jessica Biel as Jessica Biel
Airdate: February 20th, 2004
Episode: 4×01 – "Johnny Goes to Hollywood"
The misadventures of a dumb blond egomanaic who is deluded about his own manliness.
7th Heaven
Jessica Biel as Mary Camden
Creator: Brenda Hampton
Run-Date: 1996 – 2007
Seasons: 11
Network: WB (1996 – 2006) / CW (2006 – 2007)
This weekly television series follows the Camden family as the minister father and stay-at-home mother deal with the drama of having seven children, ranging from toddlers to adults with families of their own. The friends, neighbors, and love interests of the various members of the family weigh heavily on the plot of the series, which seeks to address a real-life issue with each episode.